Each time we in Academic Technology work with an instructor, we ask that they reflect with us on how things went…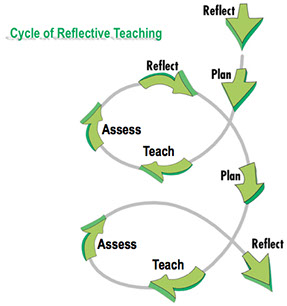 On our blog, you can see a list of some of the Carleton faculty who we have collaborated with us and one of the summaries we did for clicker use.
We have feedback forms specific to each technology or technique and work with the instructor to adapt it to their particular needs. Typically we ask students questions to assess…
Their past experience with the technology or technique

Their experience with our training

If they support beyond the training was sufficient

How they feel their learning–in this course and beyond–was impacted
Depending on the situation, we administer the feedback form in person or electronically and we often ask the faculty member to complete a feedback form as well.
Please don't hesitate to reach out to Janet or Celeste (jrussell@carleton.edu or csharpe@carleton.edu) if you have any questions or concerns or would like to work with us!
Read more about our ongoing assessment efforts!